Mental Health Information Sessions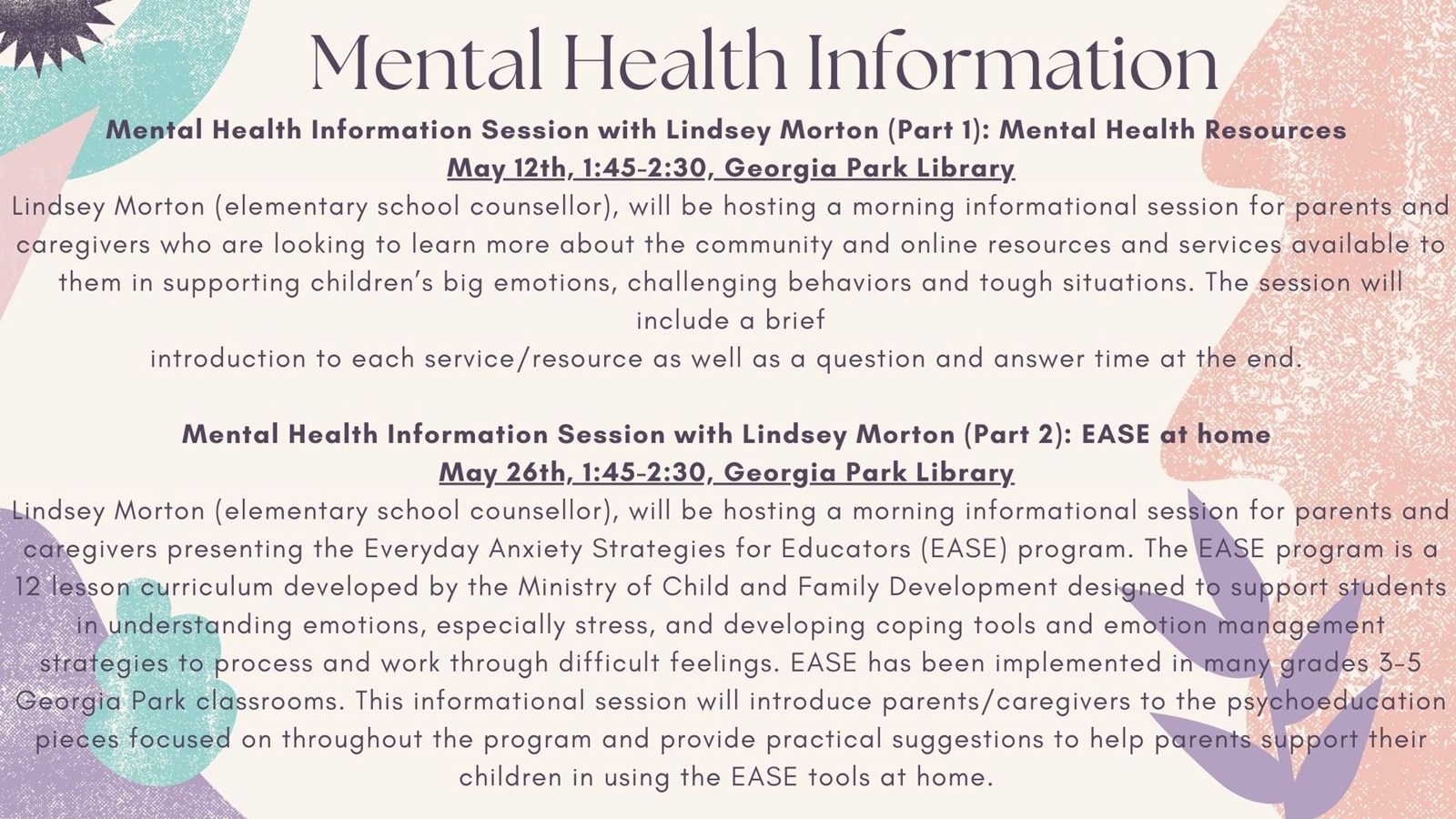 Mental Health Information Session with Lindsey Morton (Part 1): Mental Health Resources
May 12th, 1:45-2:30, Georgia Park Library
Lindsey Morton (elementary school counsellor), will be hosting a morning informational session for parents and
caregivers who are looking to learn more about the community and online resources and services available to them in supporting children's big emotions, challenging behaviors and tough situations. The session will include a brief
introduction to each service/resource as well as a question and answer time at the end.
Mental Health Information Session with Lindsey Morton (Part 2): EASE at home
May 26th, 1:45-2:30, Georgia Park Library
Lindsey Morton (elementary school counsellor), will be hosting a morning informational session for parents and
caregivers presenting the Everyday Anxiety Strategies for Educators (EASE) program. The EASE program is a 12 lesson curriculum developed by the Ministry of Child and Family Development designed to support students in understanding emotions, especially stress, and developing coping tools and emotion management strategies to process and work through difficult feelings. EASE has been implemented in many grades 3-5 Georgia Park classrooms. This informational session will introduce parents/caregivers to the psychoeducation pieces focused on throughout the program and provide practical suggestions to help parents support their children in using the EASE tools at home.