About Us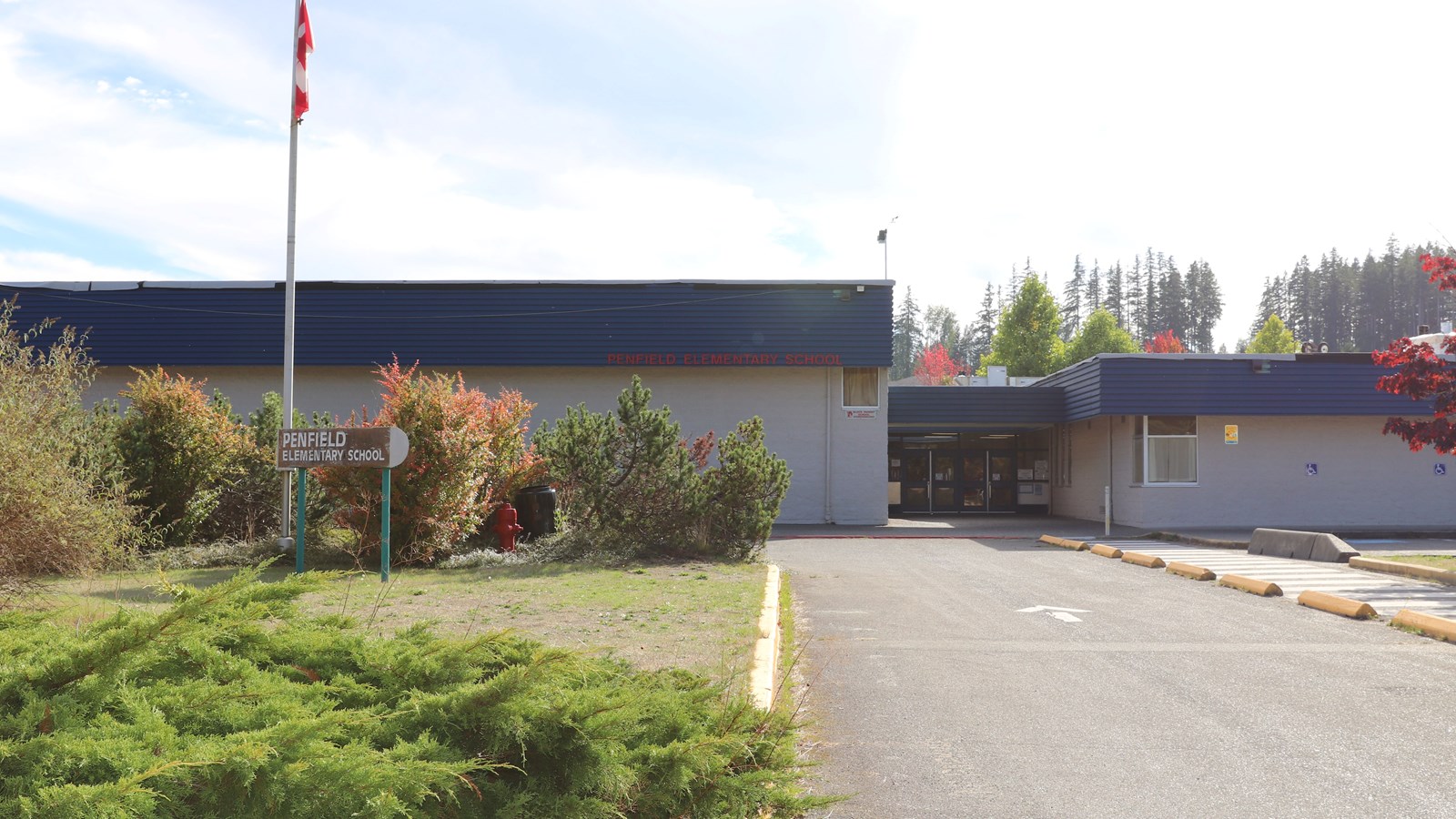 Penfield Elementary School is located in the southern part of Campbell River. The school was built for 350 students in 1982 and at that time it was completely surrounded by forest. The population peaked in 1991 with 501 students but with the opening of nearby Georgia Park Elementary the current enrollment has been reduced to 316.
Our school is surrounded by cleared land that has been subdivided into upwards of 180 lots. Willow Point Park and Campbell River Sportsplex are located within walking distance from the school. Our facility has been well cared for by our students and staff over the years and is generally well equipped including a computer lab, music room and library.
The focal point of the school is the open area library with its massive center skylight. This acts as the central hub of the school with classroom wings reaching out in all directions. This unique design gives an atmosphere of inclusiveness to the whole school. the school is used by the community most week nights by both students and adult groups.
A beautifully constructed adventure playground and playing fields provides our students with outdoor facilities to enjoy. Penfield maintains a reputation as being an excellent school with strong academic, library, sports and music programs. Social responsibility is also strongly emphasized within a friendly, respectful climate.