Summer School Registration Opens May 15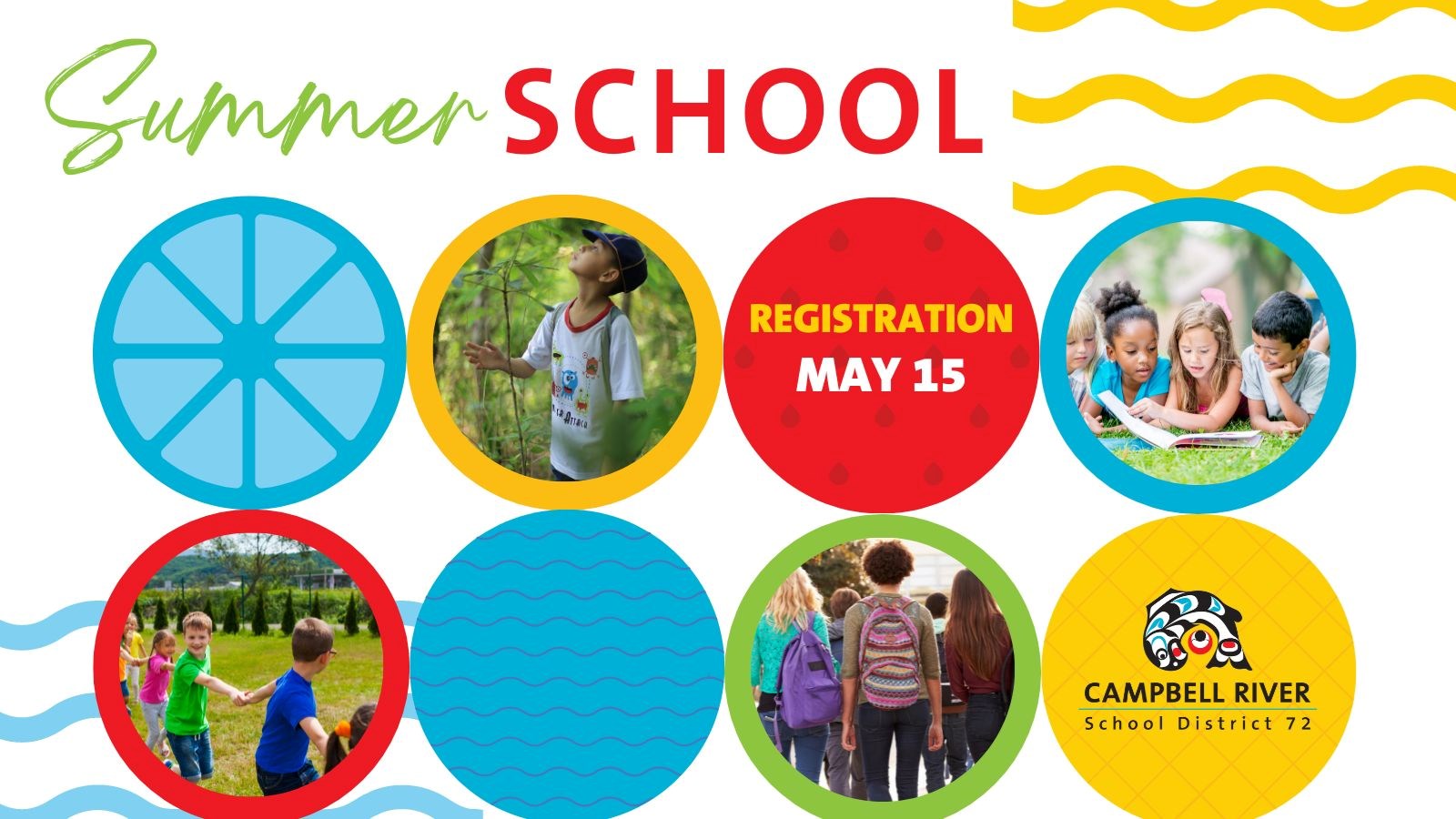 Registration for our very popular Summer School courses opens on May 15 at 7:30 a.m. We have a new registration system this year for our elementary, middle and grade 9 Summer School courses.
Parents or caregivers for students in kindergarten to grade 9 must create an account before you will be able to register, and we recommend that you create your account well ahead of when Summer School registration opens on May 15.
Any SD72 student in kindergarten to grade 12 is eligible to take one Summer School course for free. These courses will run for either 2 or 4 weeks from July 4 to 28.
More information on Summer School 2023 and instructions on how to create a Summer School registration account.