Outdoor Learning Strongly Rooted at Quadra Elementary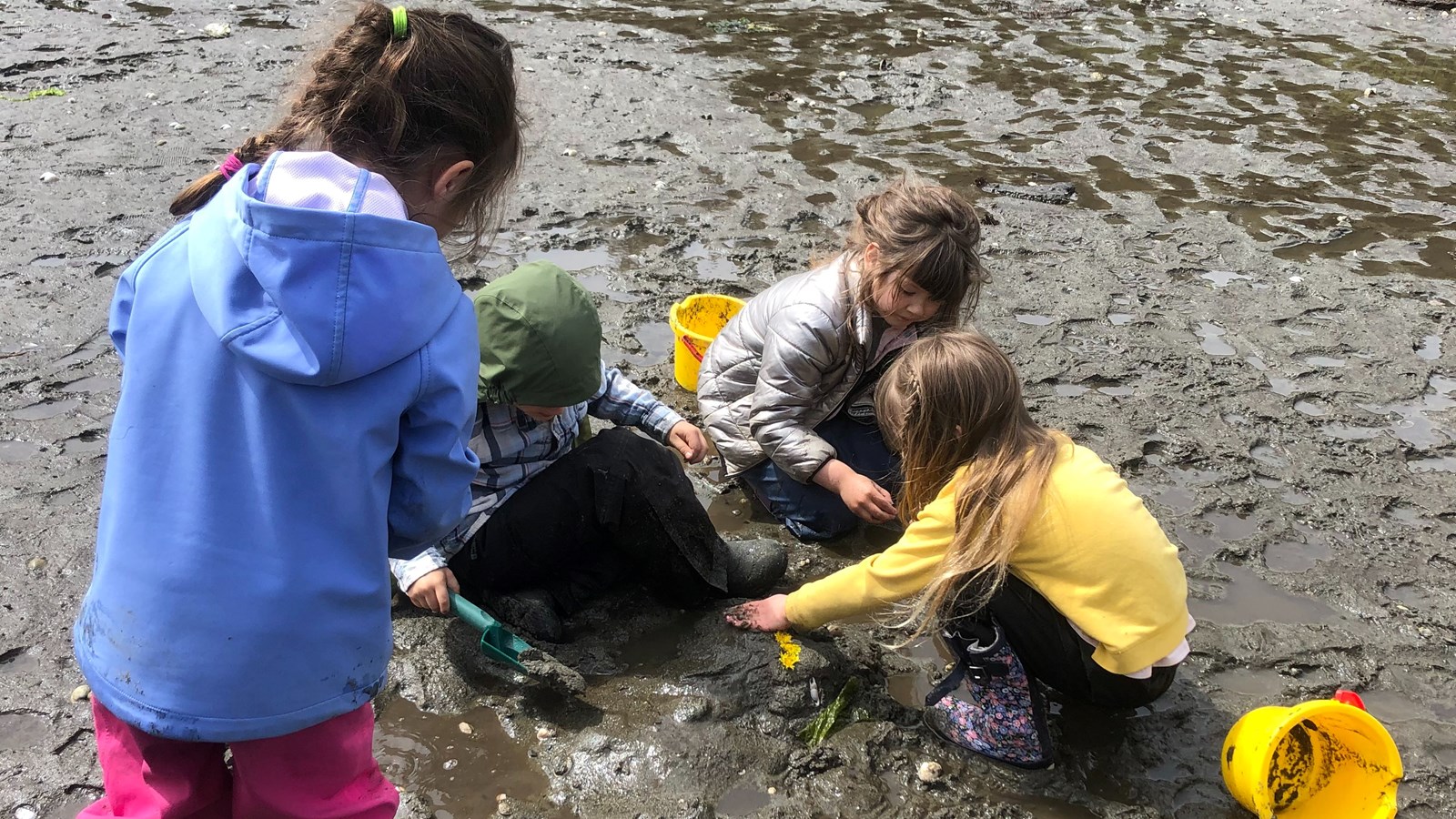 Quadra Elementary is celebrating its fourth and final year of the Wild Schools Program with the Habitat Conservation Trust Foundation (HCTF). The Wild Schools Program is designed to offer professional development and resources to support environmental teaching and learning. The program aims to engage students in outdoor place-based learning to connect with nature and foster environmental stewardship.
Quadra Elementary is grateful to the HCTF for allowing them to add a fourth year to the program due to the COVID-19 pandemic. With the help of the HCTF education facilitator, Deb Cowper, teachers from kindergarten to grade 5 have become true stewards of the watersheds, wetlands, salmon streams, and forests all over Quadra Island.
Sheldon Etheridge applied for the school to be part of the Wild Schools Program and for a Go Grant, which provided funds for supplies such as nets, shovels, and glass microscope slides. Being part of the program has been a game changer for outdoor education at Quadra Elementary.
For example, the school's art and Indigenous teacher, Jolie Shea, runs various field trips throughout the year that are based on Indigenous teachings and history. The Drew Creek field trip engages the senses as students learn about the mighty Tree of Life, the Cedar tree, and the legends of the Douglas Fir and Hemlock trees. The field trip includes blindfold activities, bark rubbings, and call backs to a rally point with a cedar whistle, among other activities.
According to teachers, the program has transformed the school community and the school would like to thank the HCTF for all the outdoor learning it has helped facilitate over the last four years. Lesley, a teacher, said that she was inexperienced and scared of outdoor learning, but she is now comfortable planning and executing field trips all over Quadra with twenty 4-5-year-olds.
The Wild Schools Program has been a success, and students have learned about different tree species and their traditional uses. They have also learned about native species and their habitats, and the program has provided opportunities for play and exploration. Students have expressed their enjoyment of free time and their favourite activities, including watching "the white foamy stuff" go around the river, playing real-life Minecraft, and touching trees blindfolded.
The Wild Schools Program will leave a lasting impact on the school community, as it has not only provided opportunities for outdoor learning but has also fostered a deeper connection with nature and encouraged environmental stewardship amongst staff and students alike.