Annual Operating Budget for 2023-2024 Approved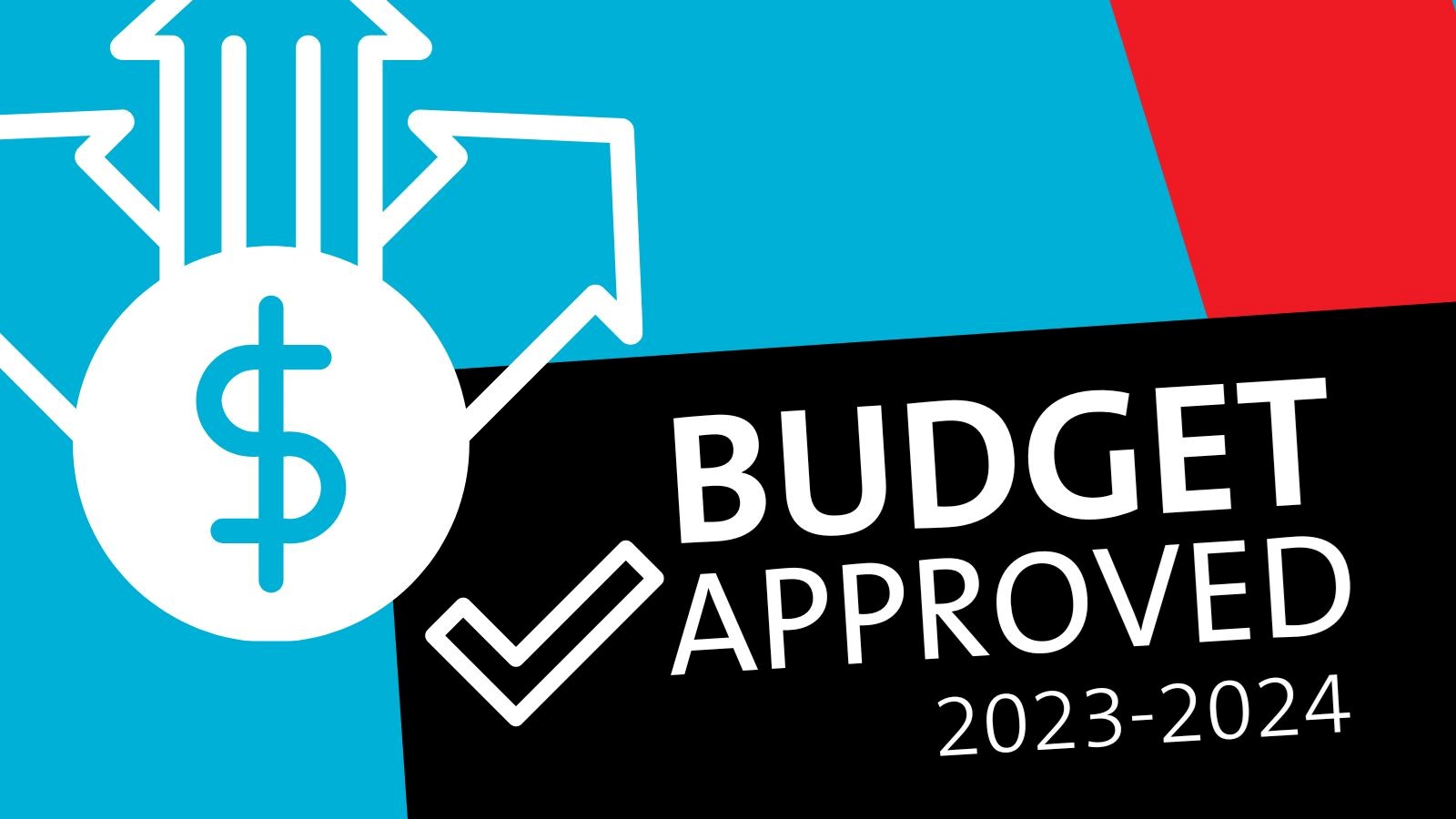 After three readings at their May 30 public meeting, the Board of Education voted to adopt the proposed preliminary annual operating budget of $86,644,999 for the 2023-2024 school year.
The budget is based on an estimated student enrolment of 5,741 students in September 2023 and forecasts total revenues of $85.4 million and total costs of $86.1 million for an operating deficit of $100,000 and a capital deficit of $582,627.
The budget was balanced by a one-time benefit holiday of $200,000, increased revenues from rent and leases of $25,000, and the use of a combined $145,000 in surplus from the international student program and summer school.
For those that may be unfamiliar with a benefit holiday, the school district pays a percentage towards the employee benefit program each year but sometimes the full benefit amount is not needed/used by employees. This 'extra' amount can build in the district's account with the benefit provider. The district can then apply this 'extra' to offset the amount that the district has to pay the next year while still ensuring that employees receive the same amount of benefits that they are entitled to.
Budget additions for next year include: $22,000 for a .25 HR assistant, $5,000 to offset additional funding sources for a 1.0 FTE career education district support, $25,000 to increase the education centre support back to five days a week, and $30,000 for childcare and early learning. As well as a .4 French coordinator, a .6 FTE focused on French literacy, and a .5 French learning support teacher at the middle school level offset by $180,000 in federal French immersion funding.
Secretary-Treasurer Kevin Patrick also shared with the board that the district has added $389,000 to support staff positions for the new out-of-school childcare program, which will be covered through childcare fees.
The preliminary budget can be viewed at 2023-2024-preliminary-annual-budget.